The Marietta Board of Education values the voice of our employees and our public. The Marietta Education Association has provided a valuable addition to the metrics we are considering as we diligently review the responsibilities of leadership for Marietta City Schools. We recognize the immediate impact each employee has on the success of each student and look forward to improving together. Eric P. Reed President of the Board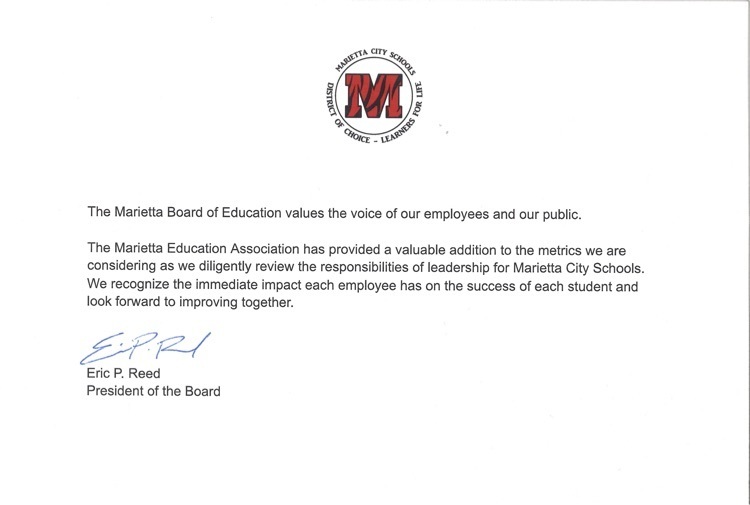 Marietta City Schools Board of Education will hold and emergency board meeting at 7:30 p.m. at central office, 111 Academy Drive. The meeting is expected to enter into executive session to consider the employment of a public official.
Saturday Sports Update Jr High Boys Basketball v Warren CANCELED! Freshman Boys Basketball v Athens CANCELED! Varsity Girls Basketball v New Philly 1pm - Tickets available online or at the gate using a debit or credit card!
https://www.mariettacityschools.k12.oh.us/page/athletics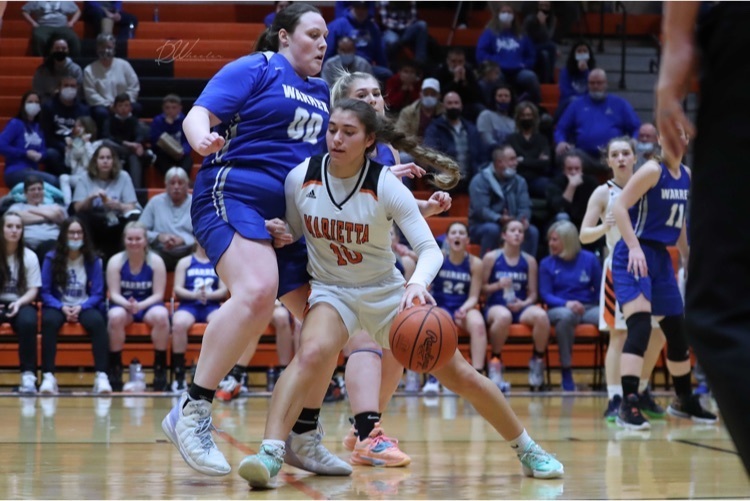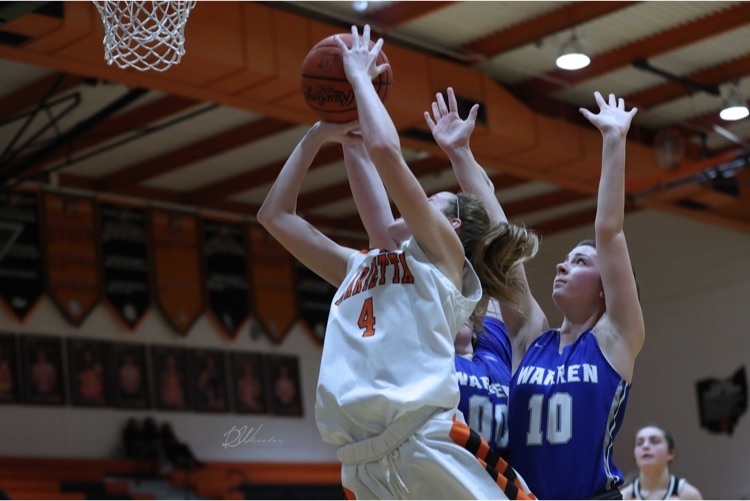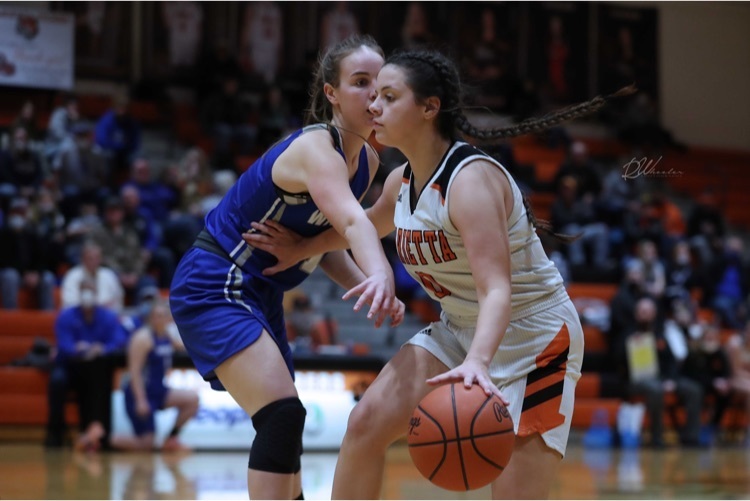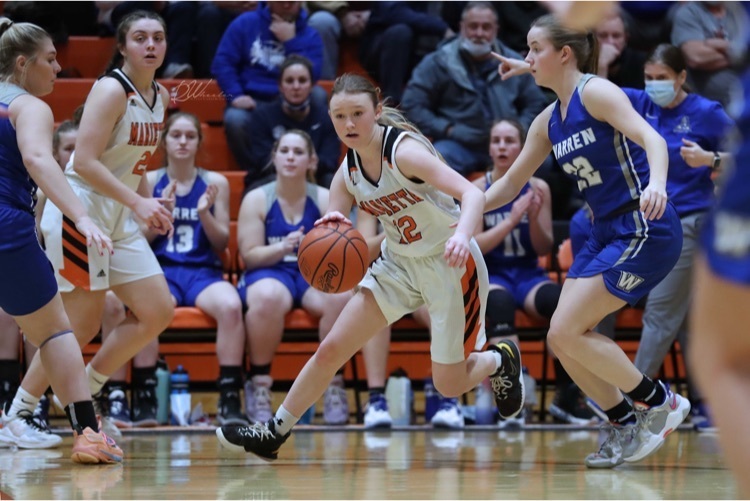 Date Posted: February 4, 2022 Date Removed: Open until filled The following coaching positions are available for the Spring 2022 season and for the Fall 2022 season. If you are interested in applying for any of the positions, please email Cody Venderlic at
cvenderlic@mariettacsdoh.org
Resume with a cover letter expressing interest are strongly encouraged! Spring Assistant Varsity Crew Coach $2,434 Spring Assistant Jr High Track Coach $1,738 Fall Head Cross Country Coach $3,477 Thank you and please spread the word!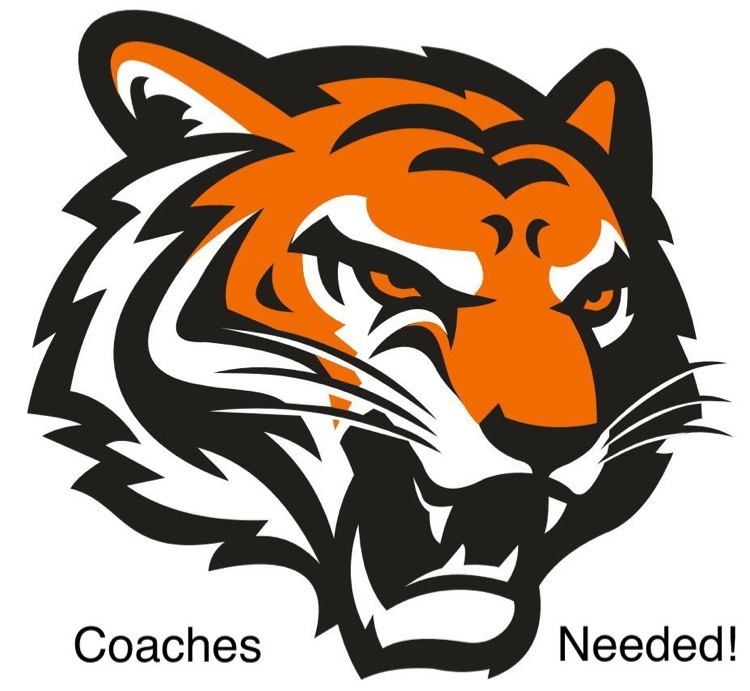 Marietta City Schools will implement the Remote Learning Plan today. Students are not to report to school.

Marietta City Schools are on a two-hour delay Friday, February 4, 2022. Check in the morning for updates.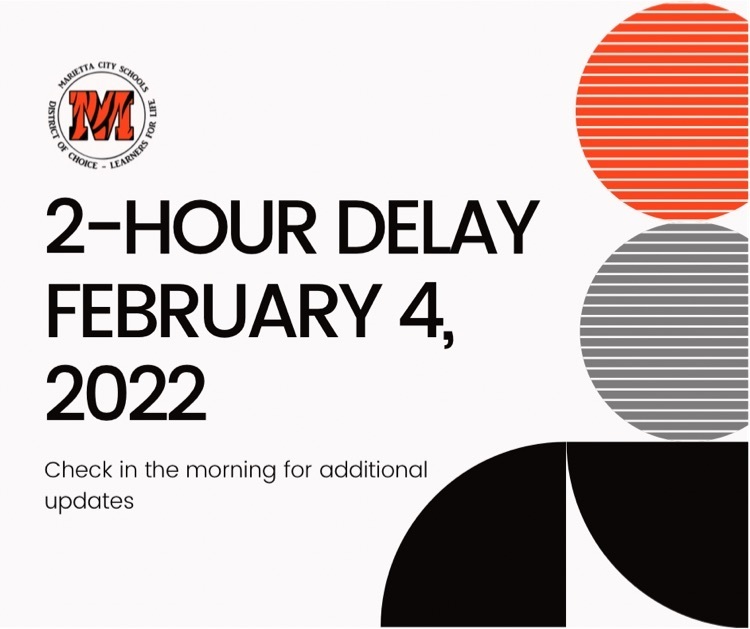 With the passage of Resolution 2aCA by the Marietta City Schools Board of Education tonight, the requirement for students and staff to make up the snow day on January 28, 2022 has been waived. Spring Break remains in full March 7-11.

Correction, Tuesday January 25 will be the fifth calamity day of this school year.

Marietta City Schools will take its fourth snow day Tuesday, January 25. Stay safe and warm tigers and be on the lookout tomorrow for opportunities to serve your neighbors. #TigersServe #mcsoh #DistrictOfChoice #learnersforlife #eachchildourfuture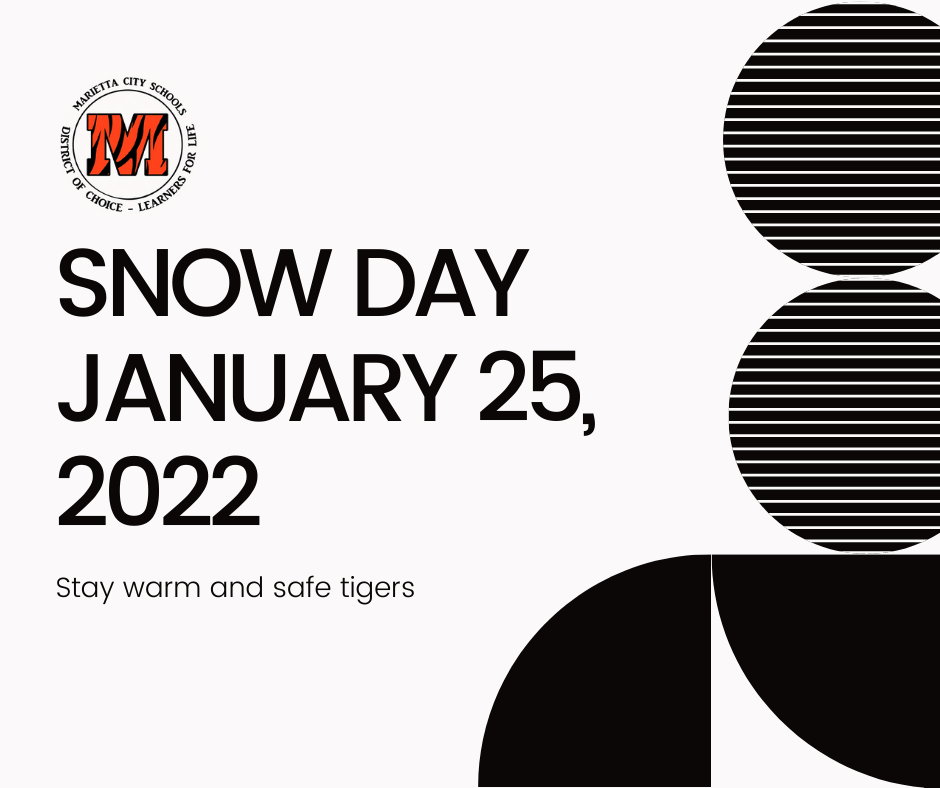 Do you want to build a snowman? If you do, tag us on Twitter @mariettaschools or on Instagram @mariettacityschoolsoh to be featured! #mcsoh #DistrictOfChoice #learnersforlife #eachchildourfuture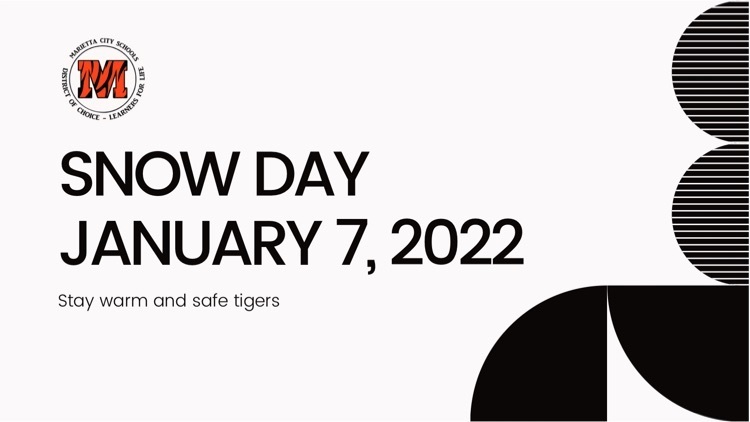 Dear Marietta Tiger Family, The Marietta City School District is aware of rumors circulating on social media, specifically TikTok, about threats to schools across the United States on December 17th. Safety is our top priority at Marietta City Schools and we are blessed with the partnerships of local law enforcement in our schools. Please see our website for more information.
https://www.mariettacityschools.k12.oh.us/article/612035

Parents of our Tigers, don't forget to fill out this 5-minute survey! As we head into winter break, we want to hear from you using the same online software our students have utilized.
https://surveyurls.com/j3u

Good morning. Earlier today you received an email and push notification about a safety concern that was shared through social media. The message said, "im shooting up mhs tmmr at 8:00 evacuate the premises" This message was sent through a fake account and was shared by students and members of our community. Other than the letters 'mhs' there is no way to connect it directly with Marietta because it could have been sent from anywhere in the country or beyond. The post also appears to be a reposting of a threat that was circulating a couple of years ago and was found to be illegitimate. I have had multiple conversations with law enforcement throughout the morning. At this point, they are confident that this was not a credible threat. I appreciate your patience and concern as we worked through this challenge today. Will Hampton Superintendent, Marietta City Schools
It has been brought to our attention that there are concerning messages circulating through social media. These messages are non-specified threats from an unknown source. Today we will have a heavy police presence in our district. Please report any suspicious activity. Thank you

Good afternoon Tiger Family! We are asking for your feedback. We know this year with the consolidation, grade transitions and the third academic year impacted by the COVID-19 pandemic has had its challenges and successes. As we head into winter break, we want to hear from you using the same online software our students have utilized. We ask you to complete this survey by Monday, December 20.
https://surveyurls.com/j3u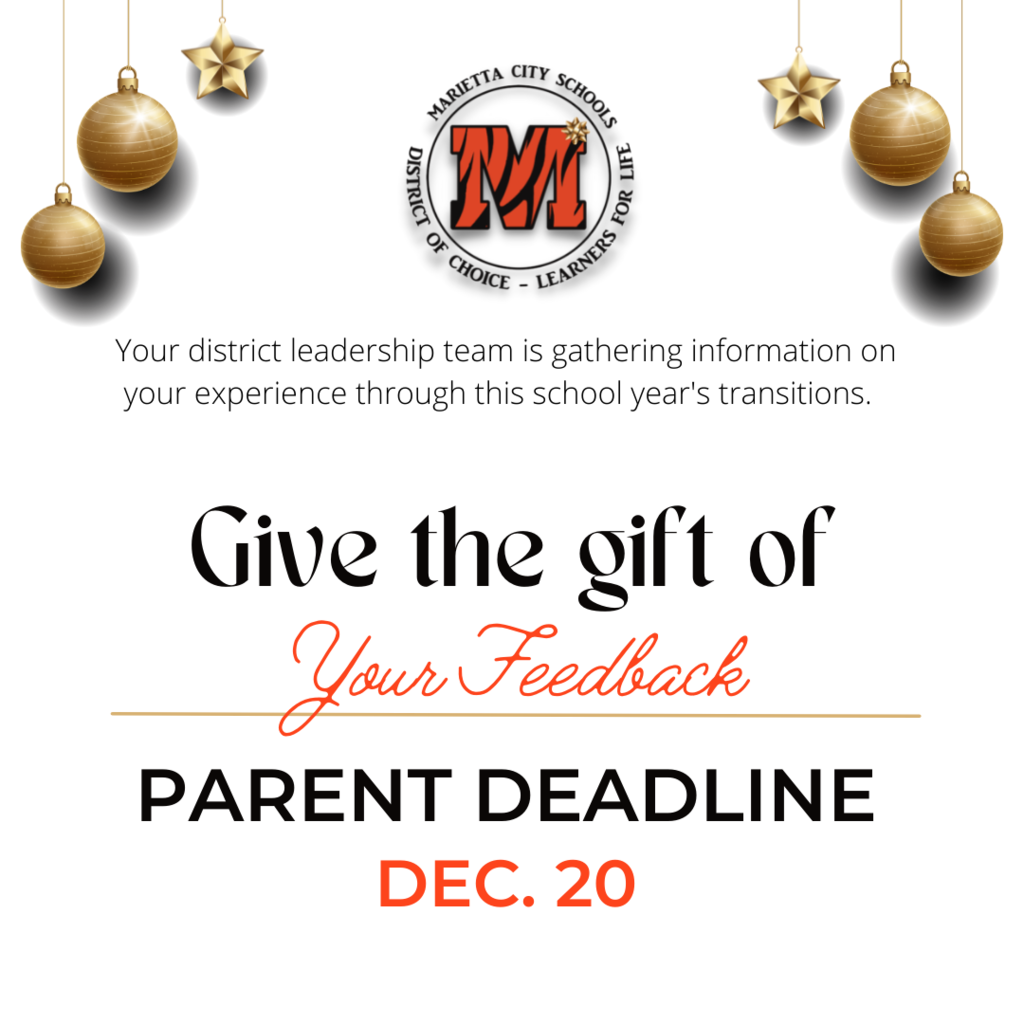 Graduation for the Class of 2022 will remain as previously scheduled on Sunday, May 29 at Marietta College, 3 p.m. in the Dyson Baudo Recreation Center.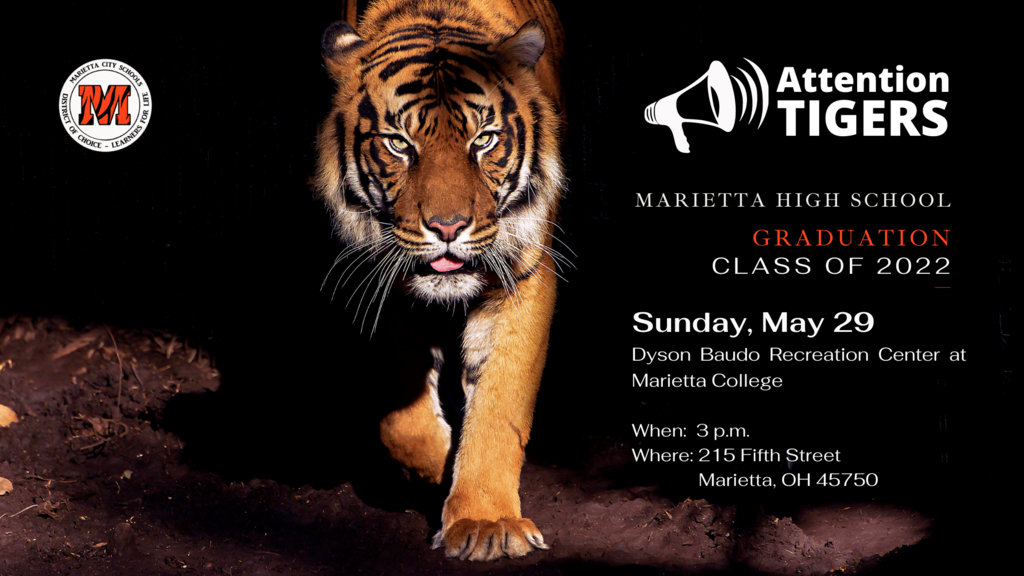 Good evening Tigers! Effective immediately, masks are no longer required to be worn in our buildings. You may still choose to wear a mask if you wish to do so. 𝗛𝗼𝘄𝗲𝘃𝗲𝗿, 𝗺𝗮𝘀𝗸𝘀 𝗮𝗿𝗲 𝘀𝘁𝗶𝗹𝗹 𝗥𝗘𝗤𝗨𝗜𝗥𝗘𝗗 𝘁𝗼 𝗯𝗲 𝘄𝗼𝗿𝗻 𝗼𝗻 𝗼𝘂𝗿 𝗯𝘂𝘀𝗲𝘀. The rule is a federal requirement and we must still follow the mask requirement while riding in our buses. Adults at home please see your emails or the following link for further information.
https://www.mariettacityschools.k12.oh.us/article/599690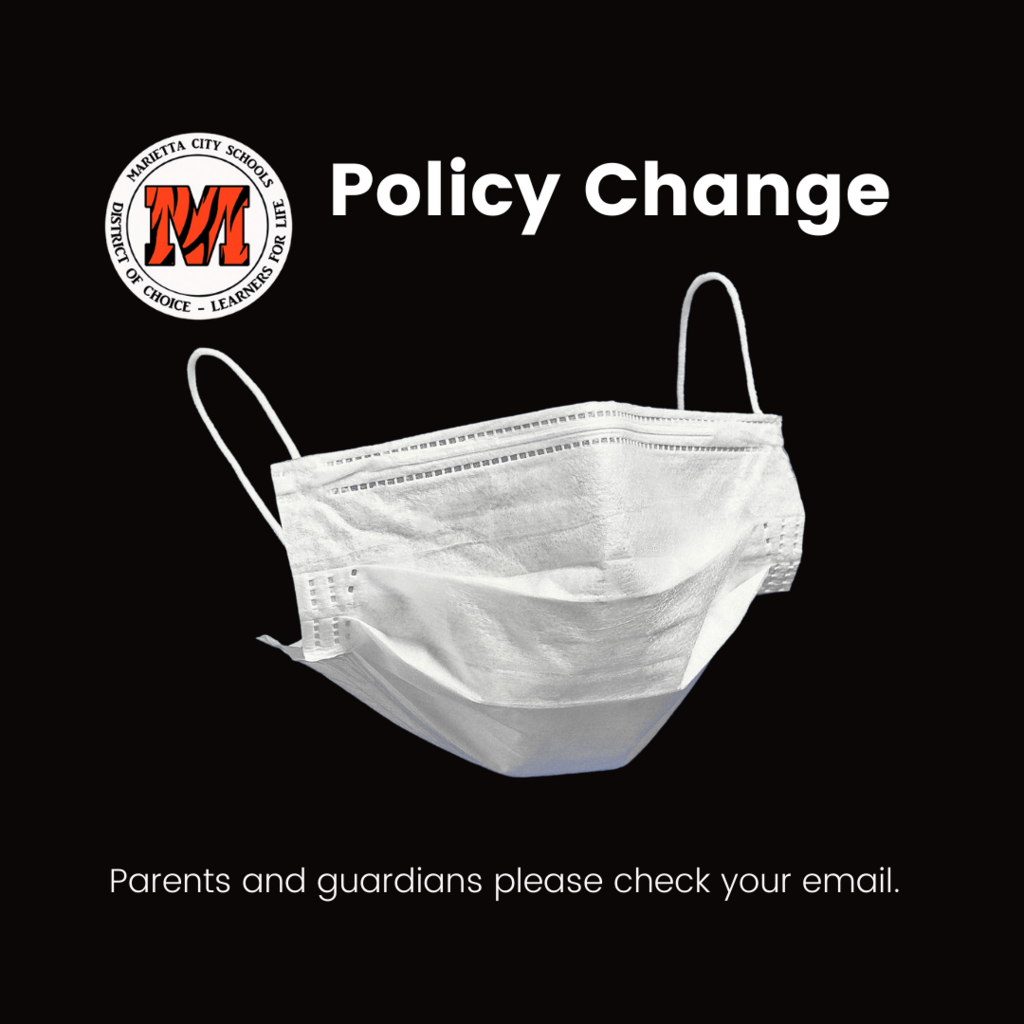 Following the final approval by federal health officials of the Pfizer-BionNTech vaccine for children ages 5-11, the Ohio Department of Health has expanded its Ohio Vax-2-School program to include our younger students. With this survey, we are asking parents in the district with children ages 5-11 if there is significant interest in the facilitation of student clinics.
https://www.mariettacityschools.k12.oh.us/article/578898

Two Marietta Tigers are about to make their debut on WMOA Radio 101.3 FM and 1490 AM with their winning scary stories! Tune in now for the spooky tales! #SundayStoryTime