Standing up to bullies by using her brain, Matilda inspires classmates and even her teacher to take control of their own stories.
Join our unassuming hero in the Marietta High School auditorium on Feb. 24, 25 or 26,for the musical adventures of the classic Roald Dahl tale.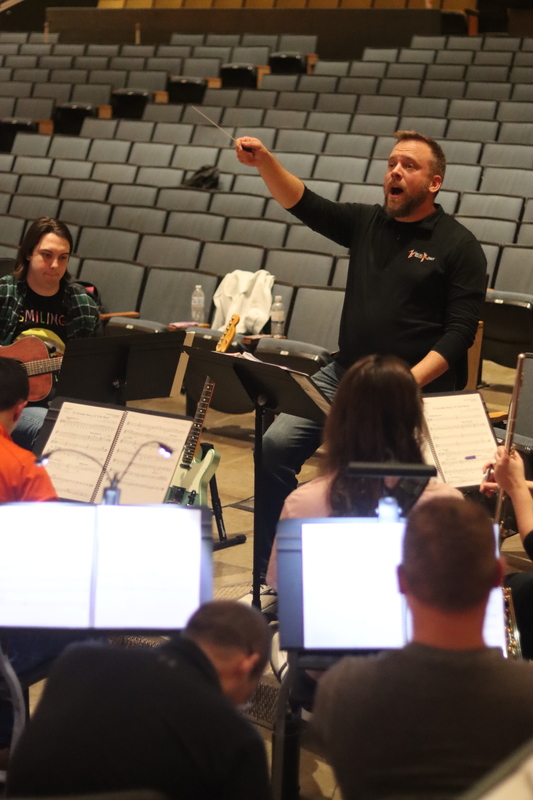 "It's very different from the '90s movie, with the relationship between Miss Honey and Matilda at the heart of the story," shares Director Scott Rieder. "Matilda is a person who has persevered in the face of fantastic adversity and stays true to herself."
The lead in this year's production is a newer face to the spotlight with Junior Mahlen Becker playing the musical's namesake.
"I've had to push myself out of my shell. This is the first time I'm doing this, so I'm not super comfortable," says Becker. "But, I've become a lot more confident because I've gotten a lot of support from cast members and the directors."
Becker's unassuming presence offstage is shed the moment the microphone turns on.
"She really surprised us with how well-prepared she was and her work ethic is unmatched," adds Rieder. "She is really coming out of her shell in this role, and it is magic to watch."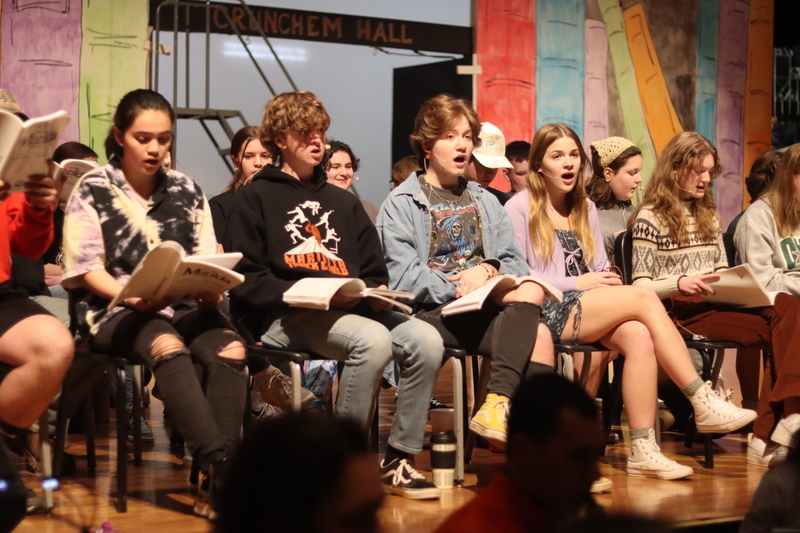 Magic
That magic continues into the crowd, with one lucky individual each night singled out.
"I wanted to be Mr. Wormwood specifically for the crowd interaction in this show," shares Senior Finn Hall. "Getting people to cheer and be excited about what's going on on stage is so much fun. Lavender does that too — that's what is really exciting about this musical. Plus, it's such an inspiring story, and how Matilda uses storytelling and escapism to deal with her situations, I relate to having an outlet like that. I write poetry and songs like her."
Hall has represented the Tigers not only alongside Ohioans selected for All-State Honor Choir this winter but also on a national stage in Washington D.C. this past November.
"There we worked with 250 students from across the United States," Hall explains. "Being able to work with people that I didn't grow up around was eye-opening on how to communicate with diverse backgrounds. Until then, I've probably never spoken to a person from Washington state. It was eye-opening. I brought advice back from that, and I've noticed it's helped me help other people here that I work with in the musical."
District Consolidation
The show has also been bolstered by the district consolidation, with greater involvement from younger students this year than in years past.
"That was part of the vision in selecting this show, to encourage younger students to participate in the musical. We have several seventh-grade students with named roles this year," shares Rieder. "And the way this show is designed, they carry many of the large dance numbers. While we've offered for younger students to participate before, getting them up from the old middle school was a barrier. Now, many are already a part of the choirs and, most importantly, here."
Career Technical Education at MHS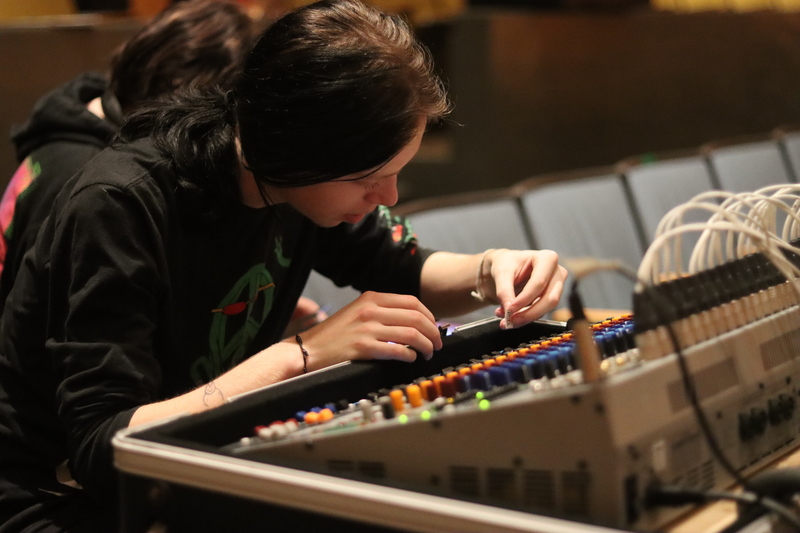 The show also continues to build the CTE expansion at Marietta High School by continuing stagecraft and other theater-related courses begun in the 21-22 school year.
"Students are running lights and sound again this year," describes Rieder. "And the students have taken a large part of building the sets in Jon Sarver's class, they're on stage building the sets during eighth period."
In addition to the career path exposures from the CTE courses, students are also working with a professional pit this year to accompany the vast array of musical numbers.
"That has 11 professional musicians coming in to play with students from Marietta College and Ohio University as well as Vinnie Mele and our band director Korey Parlin, plus the band director from Meadowbrook High School," Rieder adds.
Musical Complexity

The complexity of many numbers has even seniors stretching past their comfort zones.
"There are a lot of different parts going on at the same time," describes Hall. "Different melodies and dialogue happening feels so wild, and is different than any other ensemble piece I've been handed before."
And two favorites to stay tuned for?
"In group songs, 'Revolting Children'," says Rieder. "It's that message of the show, to persevere. Stay true to who you are."
And one that brings tears to his eyes,'Quiet' sung by Becker as Matilda.
"Because it's so relatable, I'm able to tap into the emotion of the song," explains Becker. "Those anxieties, the quiet, I've felt that a lot and it's really nice to experience that calm, quiet moment. For Matilda — or really, for anyone."