Welcome to the Marietta High School Music Department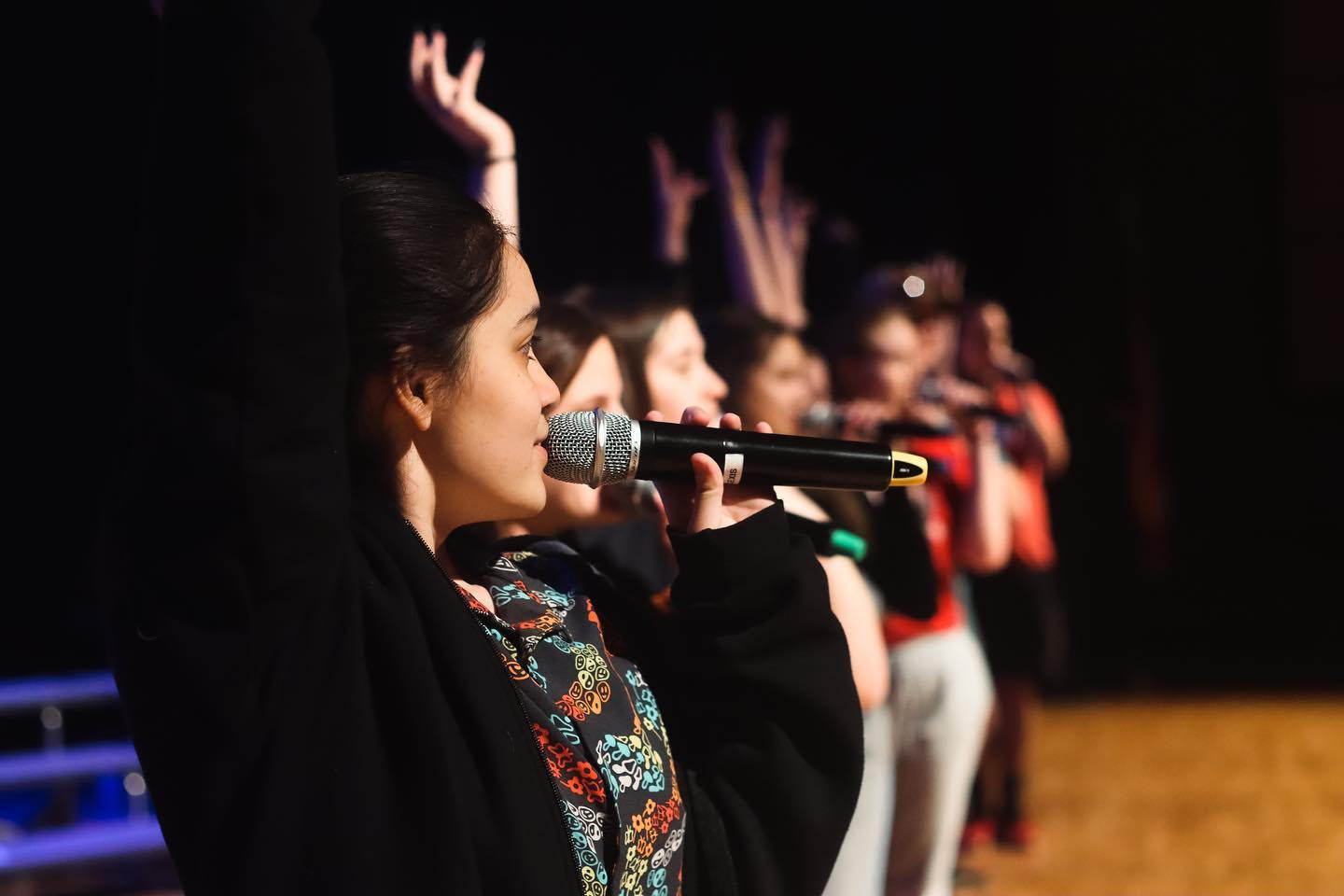 Listen to the Marietta High School Musicians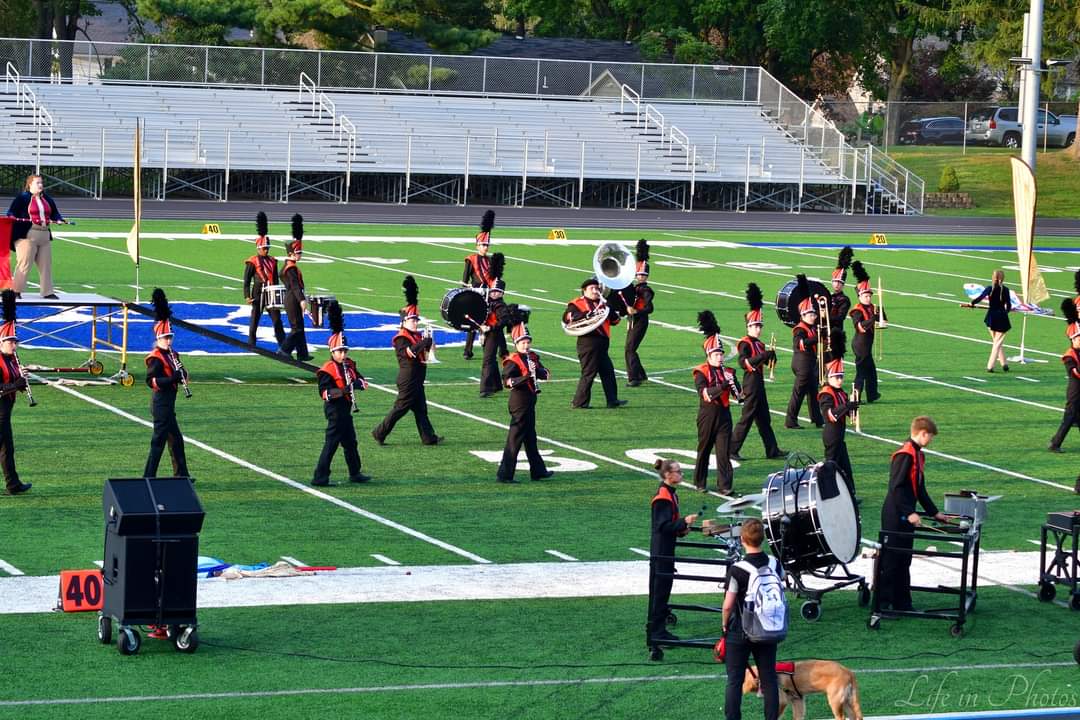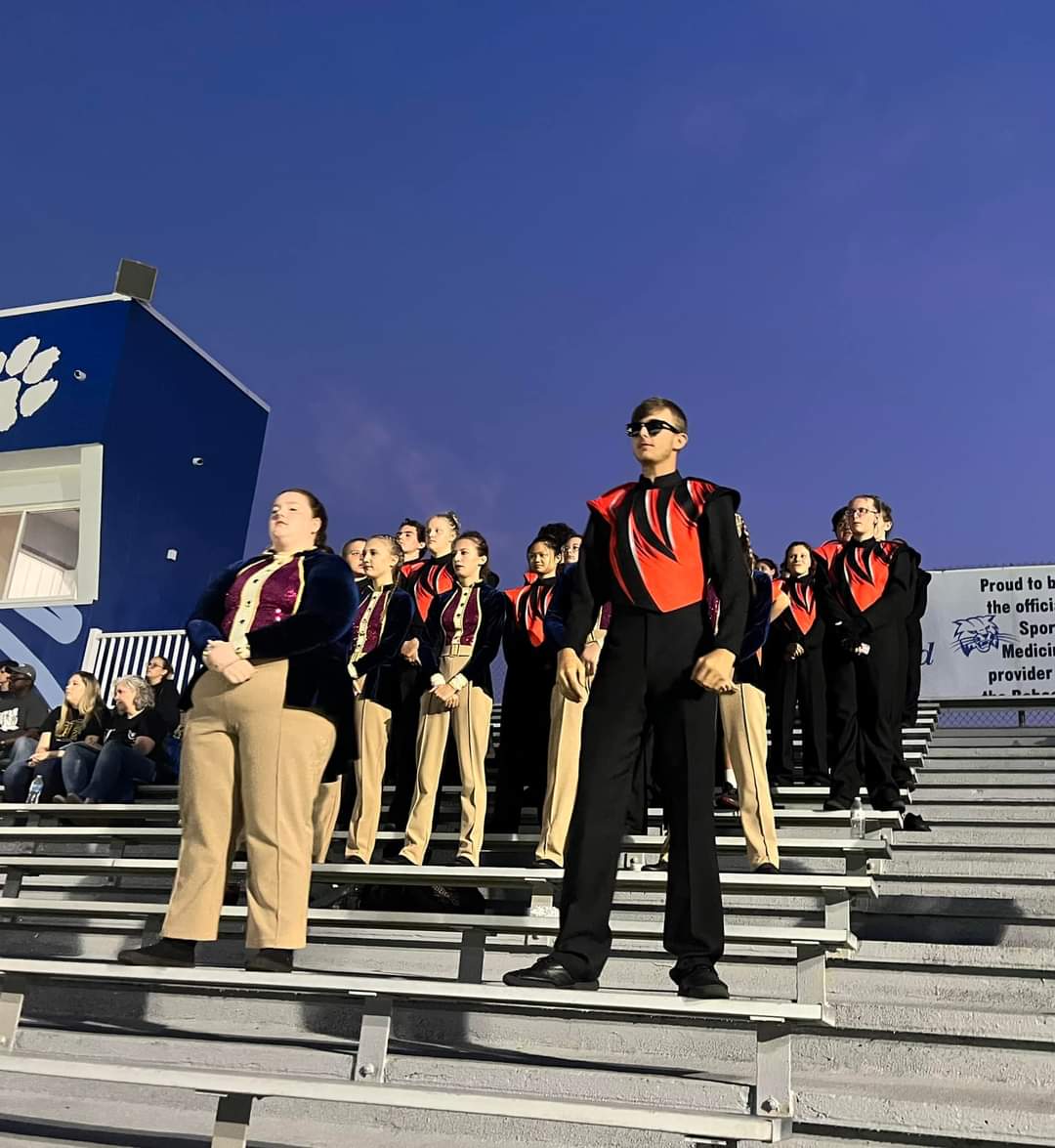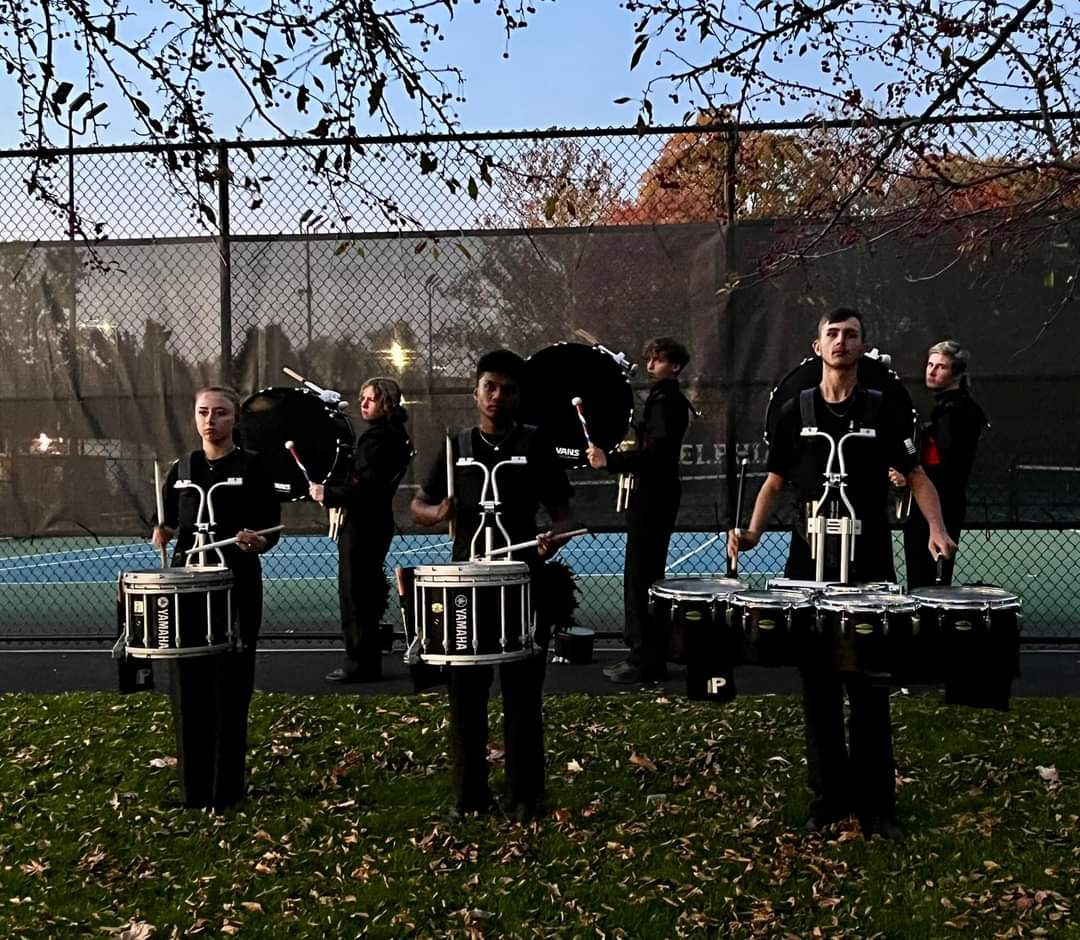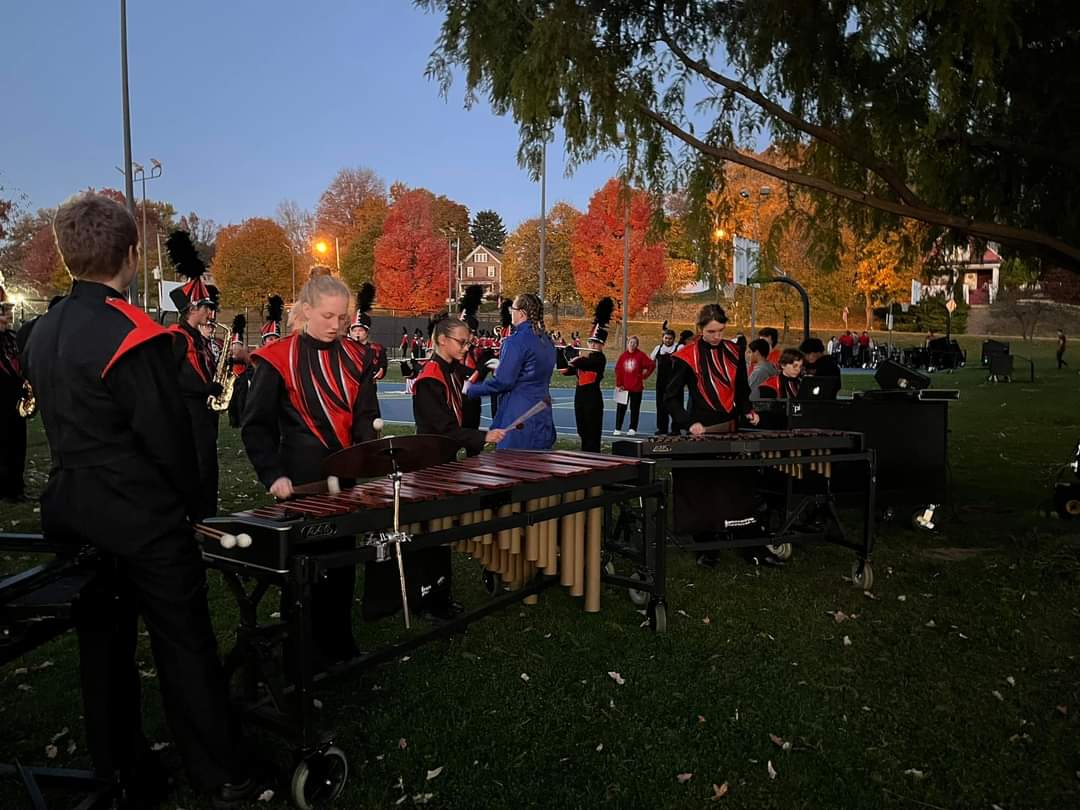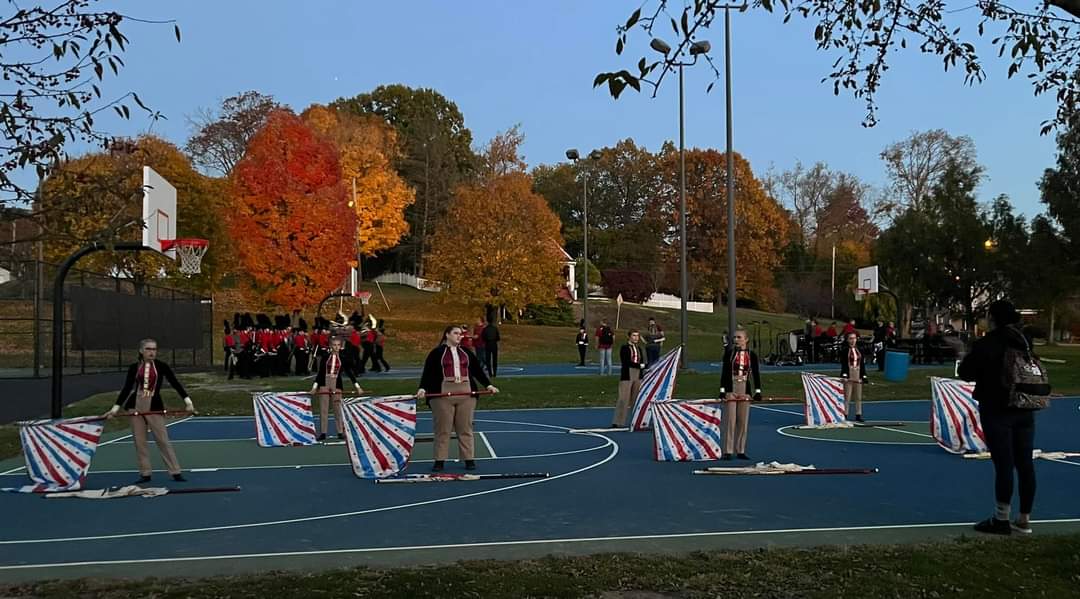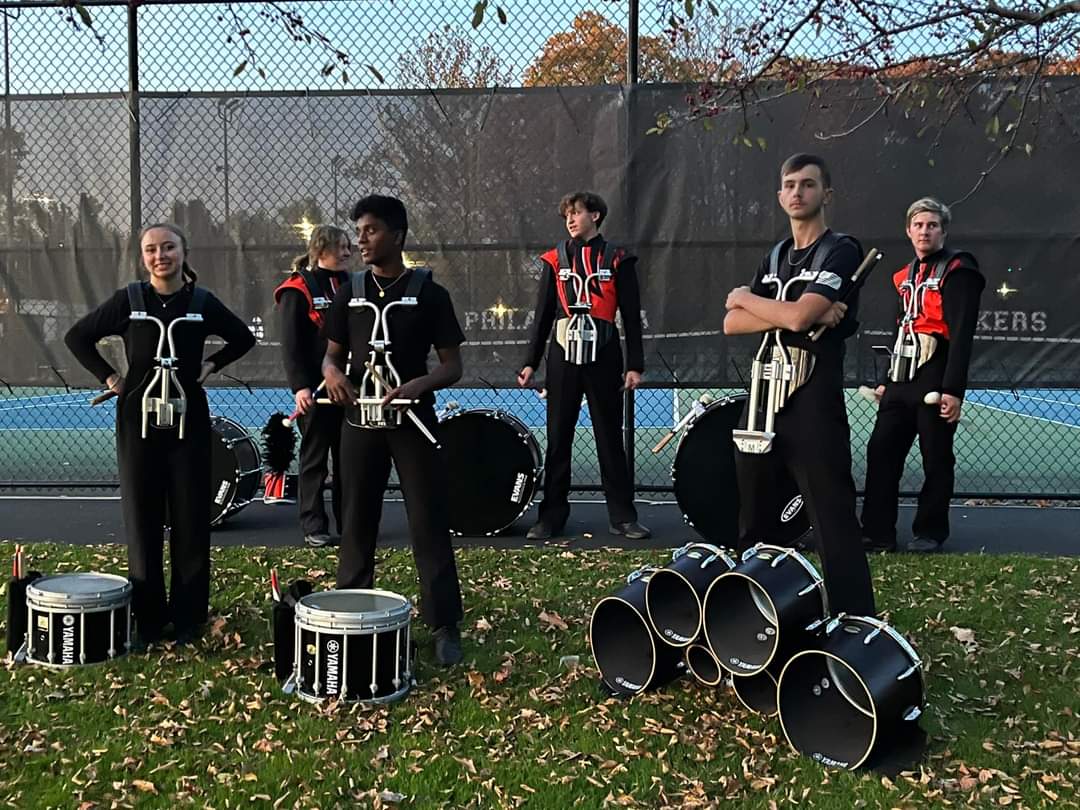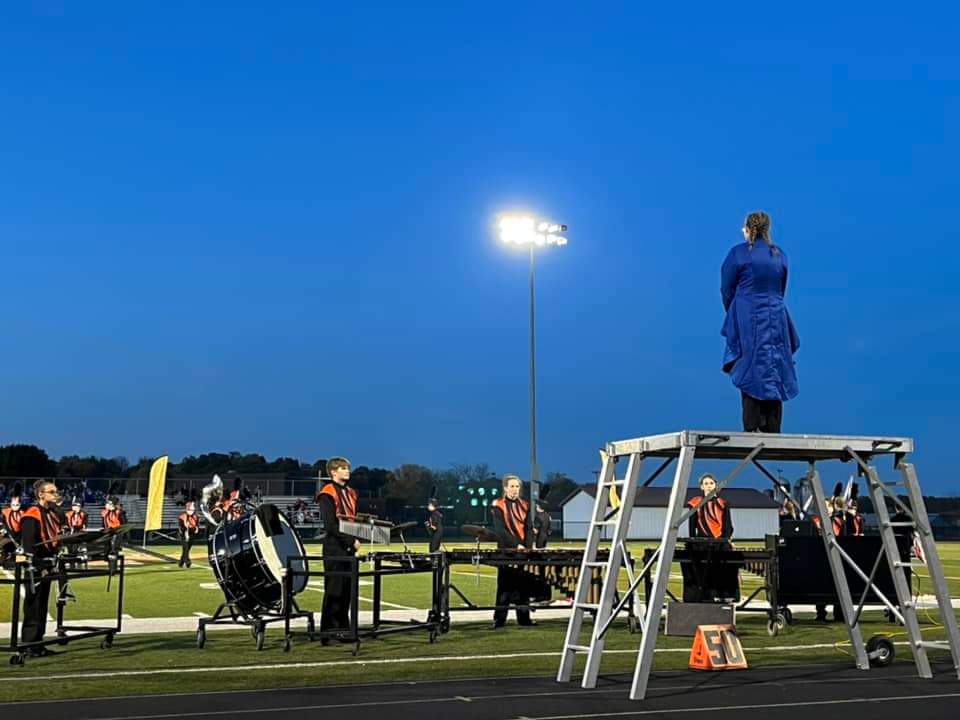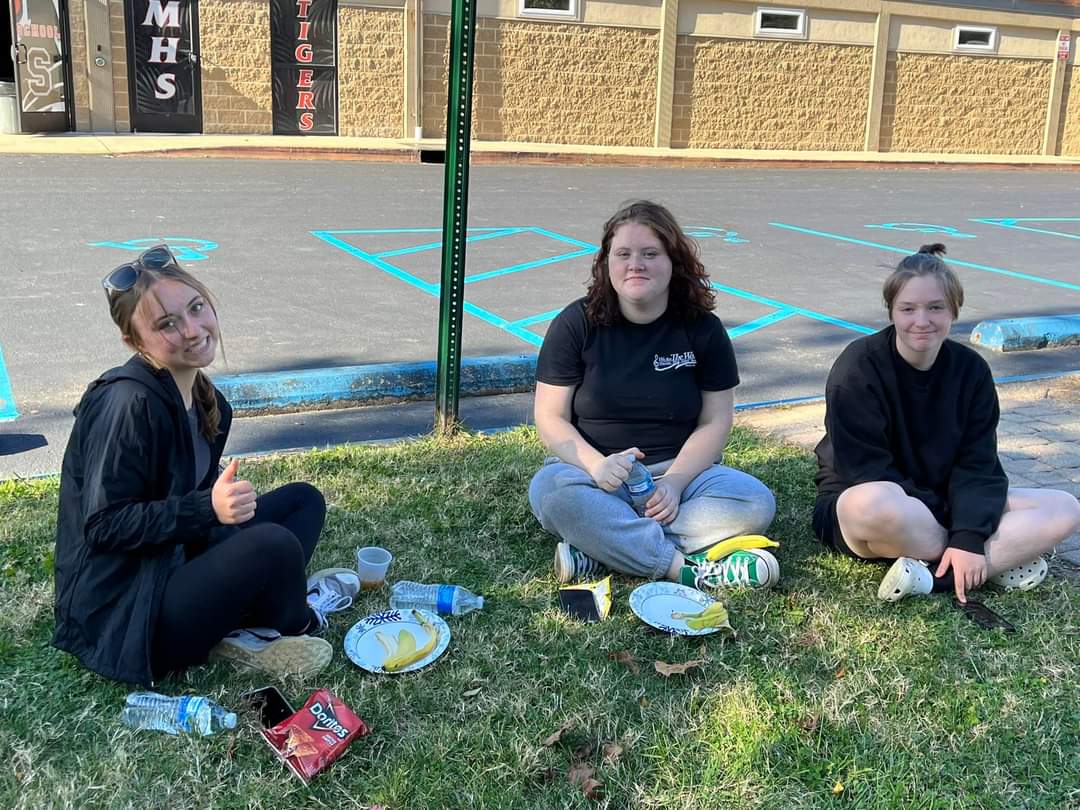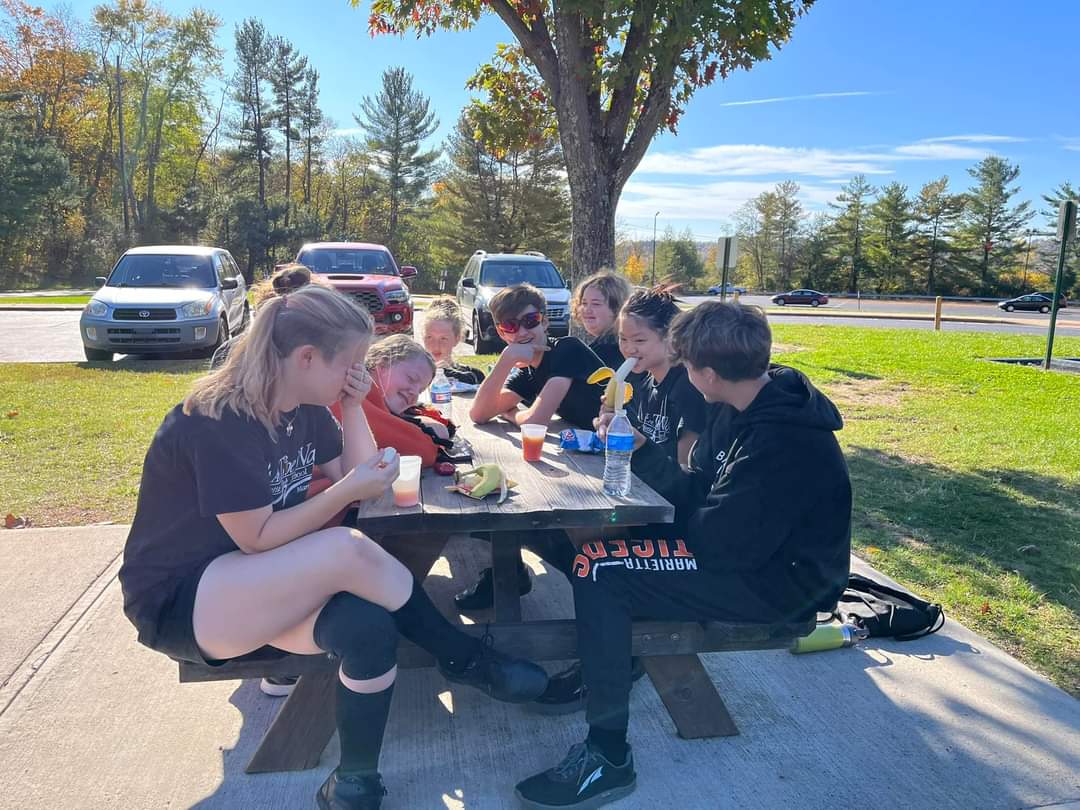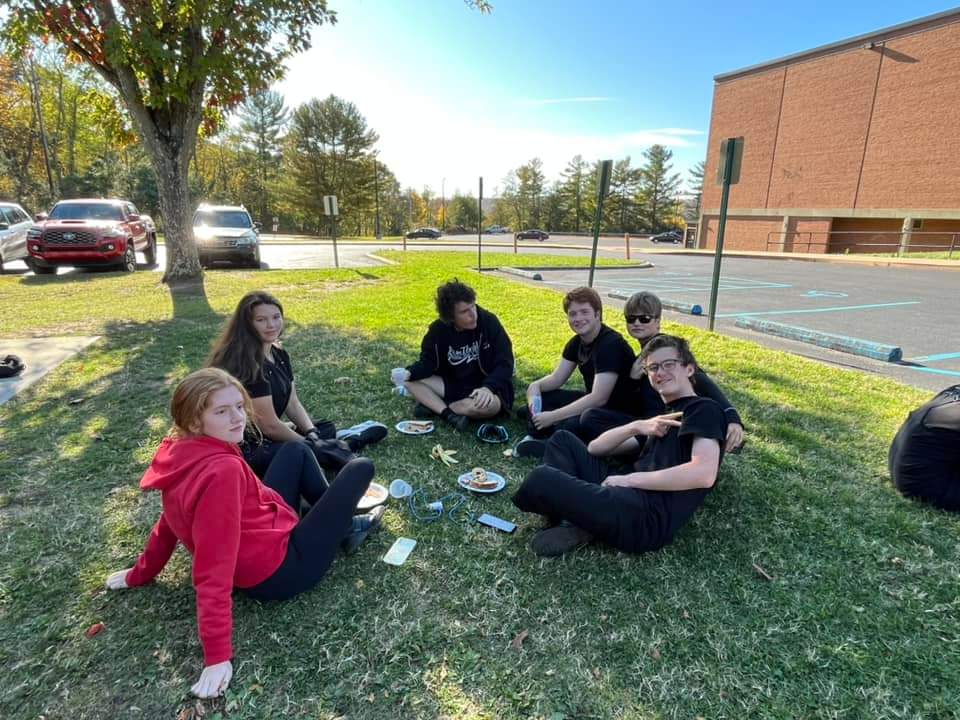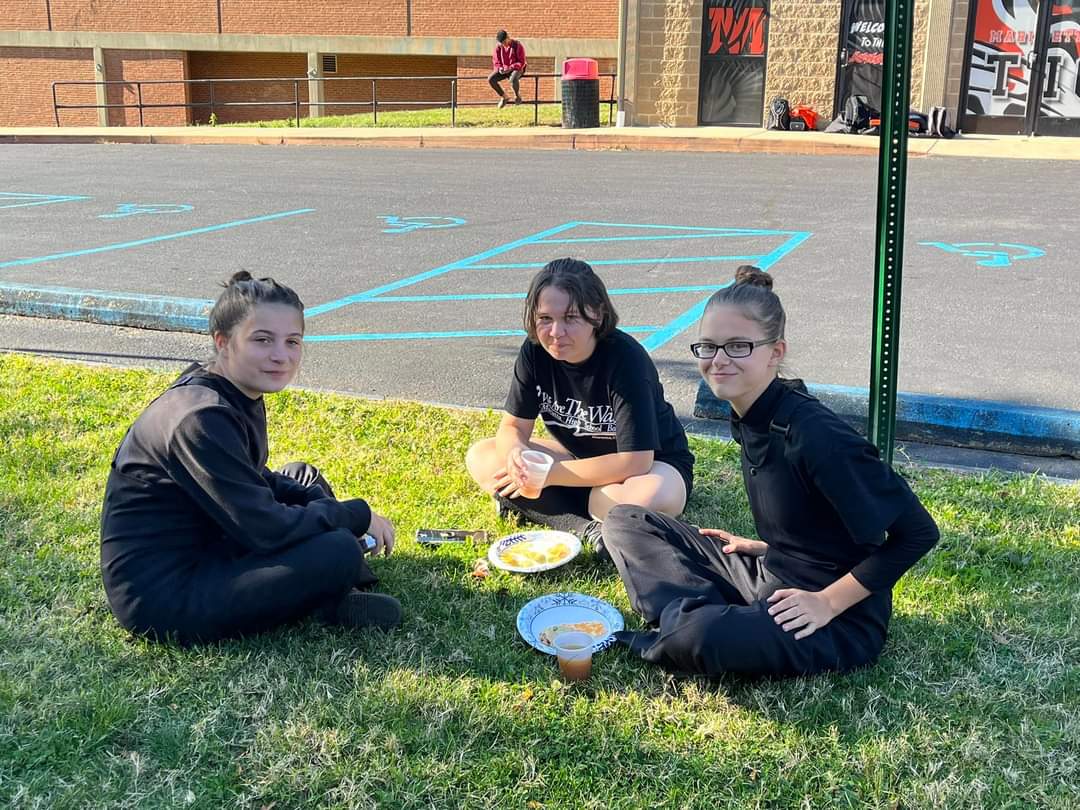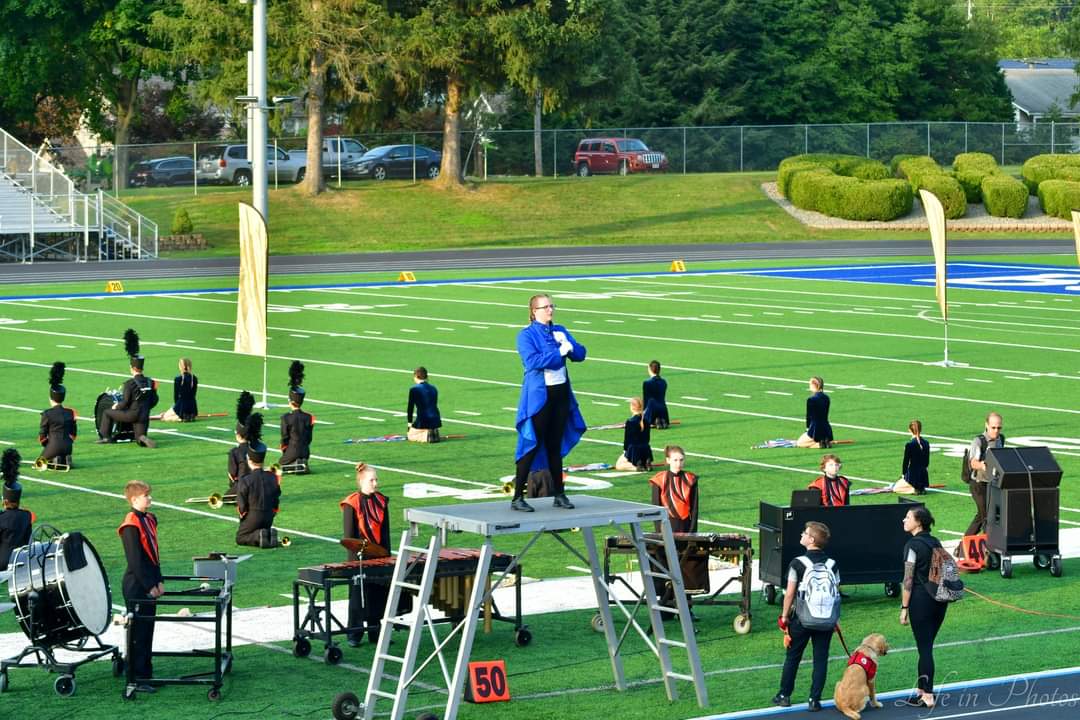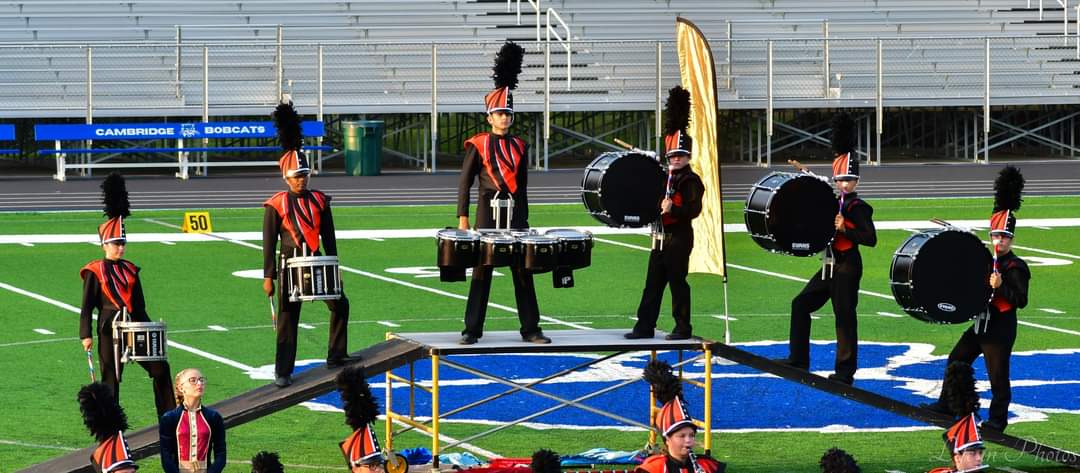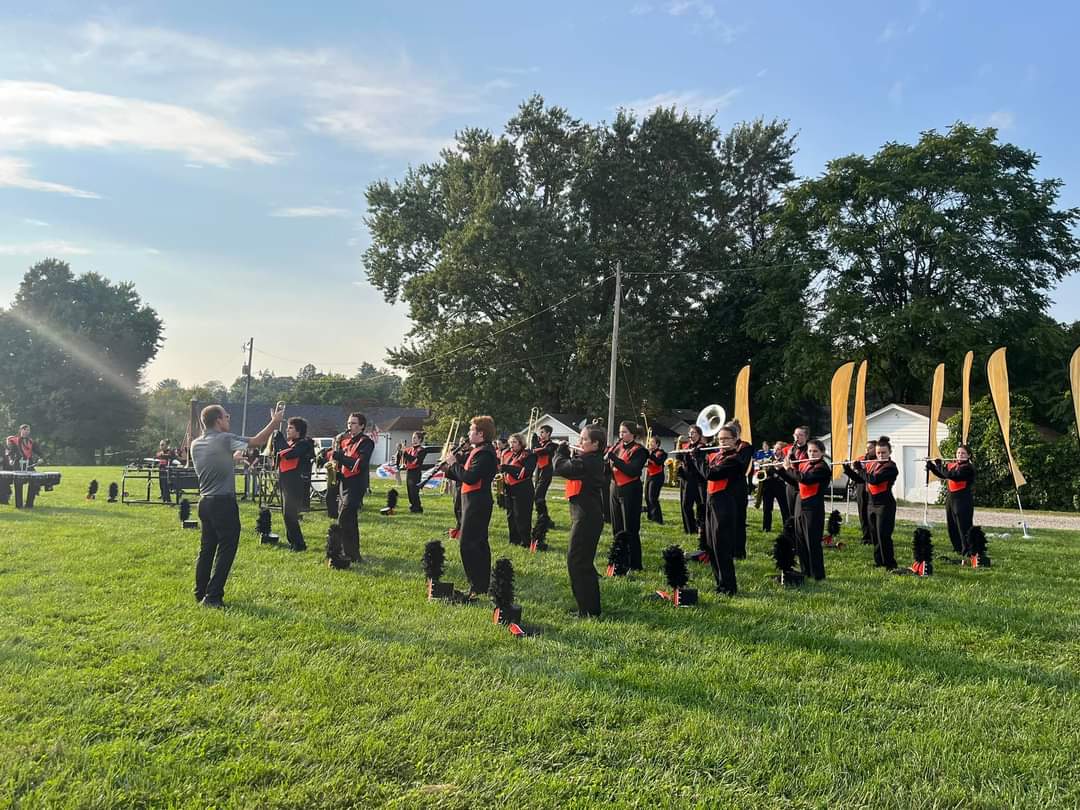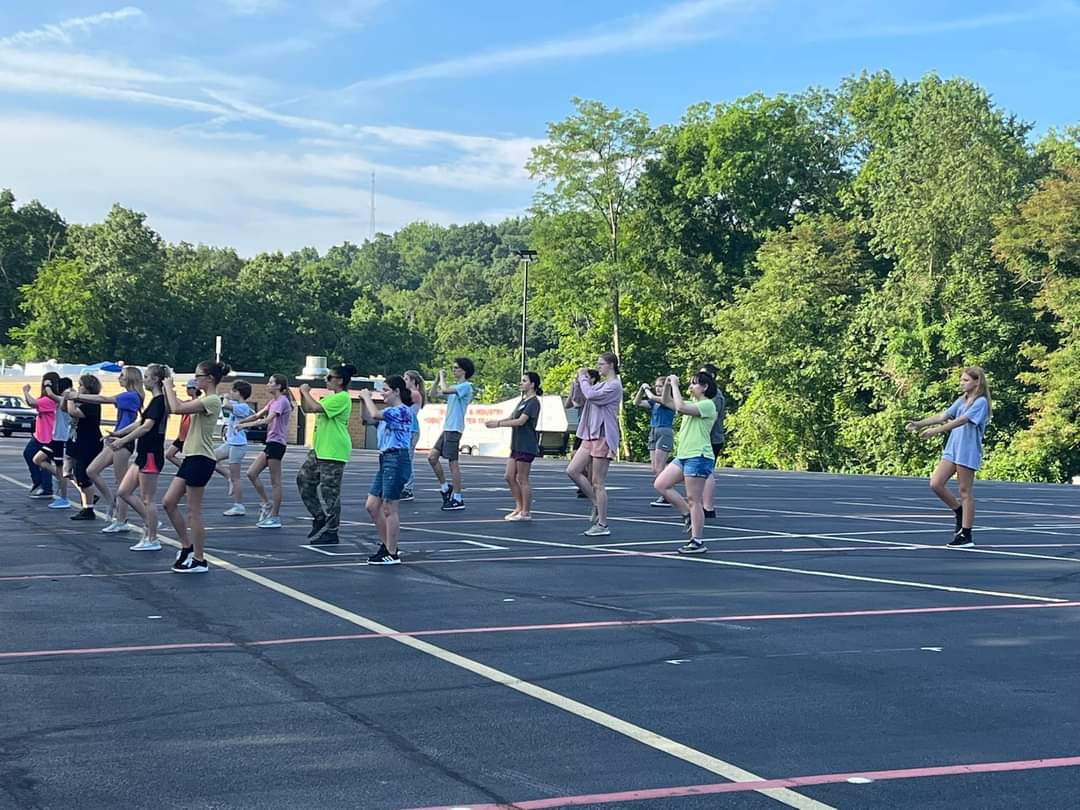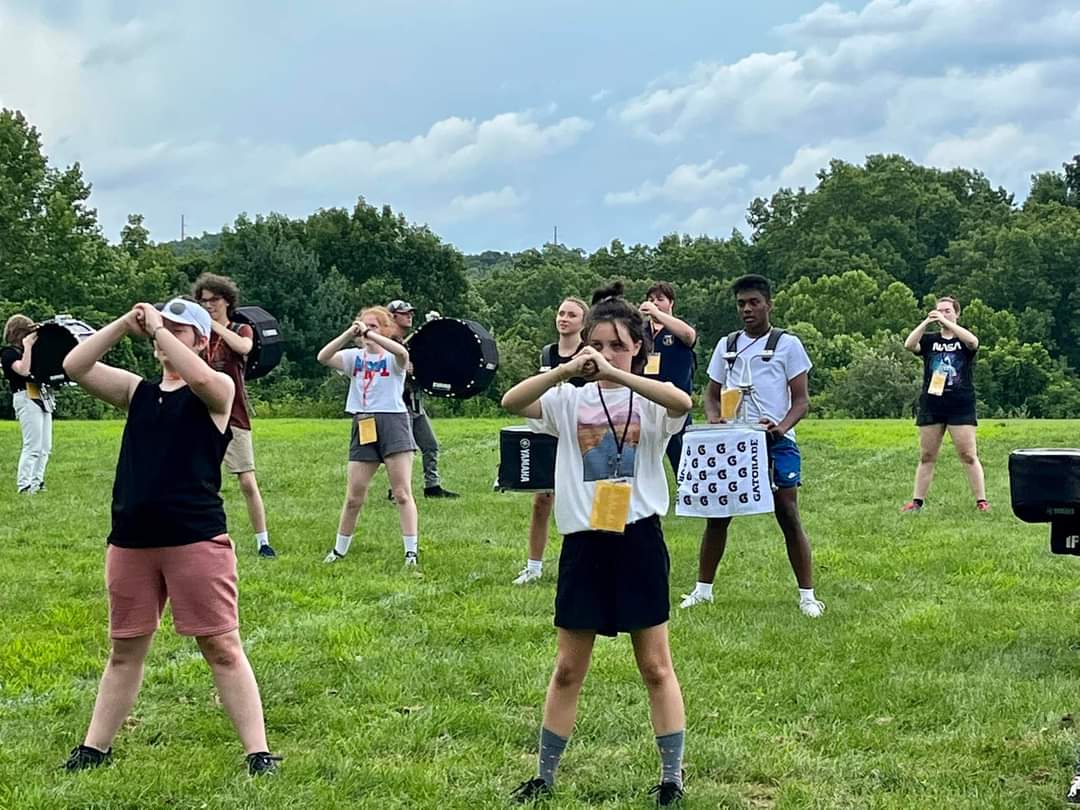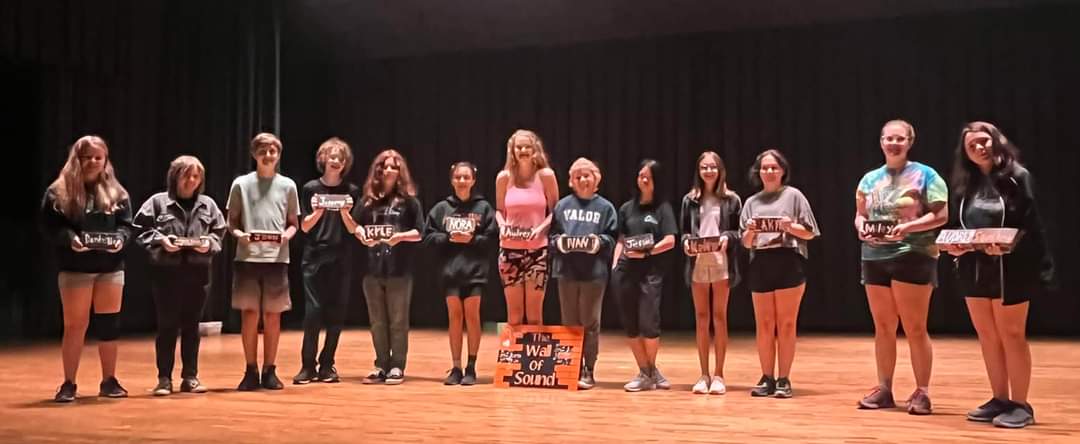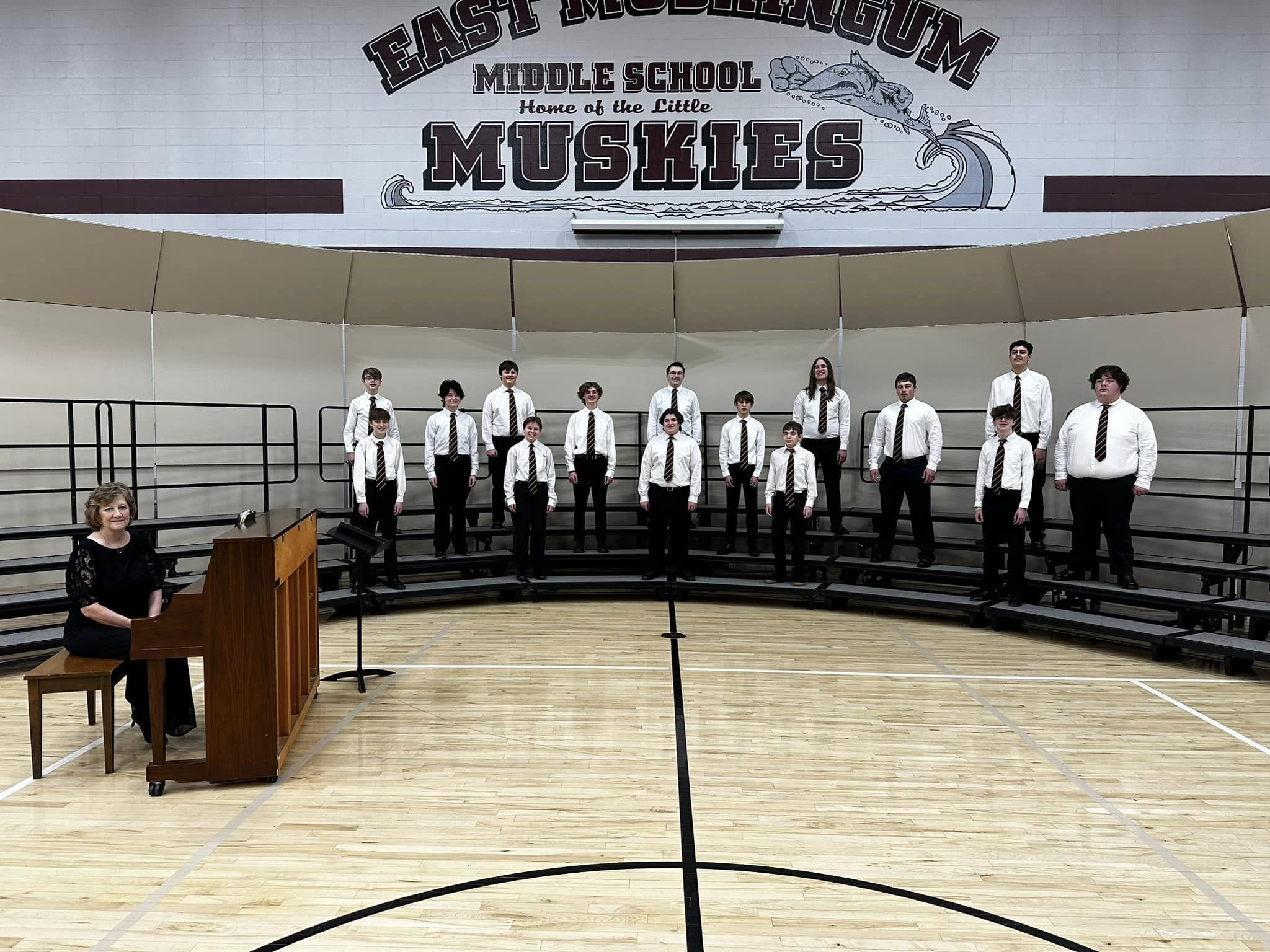 "What's exciting here is even though we have 16 seniors graduating from the program as a whole, we have just as many juniors and sophomores and the program is building. We're retaining students and continuing to grow and pull them in earlier to be mentored by model students ahead of them."
Scott Rieder  
   Director of Choirs
In March, Marietta Director of Choirs Scott Rieder took 75 choral students to John Glenn High School for the Ohio Music Education Association District 9 Large Group competition.
Cantabile Choir and Bass Chorus earned the top rating of Superior, and Treble Chorus earned the rating of Excellent from the OMEA judges.
Director of Bands Korey Parlin likewise took an additional 30 Tigers in the Symphonic Band for their large group adjudicated event, earning a superior ranking as well.
"The music they perform in these settings and at our Solo and Ensemble performances is the traditional, higher level choral music than the Christmas or spring shows. It's the most advanced music students will perform all year," adds Rieder.
Tigers last attended the competition in person in 2019, pre-consolidation and pandemic — before adding large classes of eighth-grade students to the group.
"So what's amazing, especially about our Bass Chorus, is that more than half are eighth graders and they performed at the high school level," explains Rieder. "That's a direct result of the consolidation and serves both them and the program as a whole."
Bass Chorus earned not only top marks in prepared pieces but also received a superior rating in their sight reading last weekend.
Symphonic Band was also recognized for their skill in sight reading, with mere minutes of silent study, silent rehearsal and then one chance to perform new music for a judge—earning again a superior rating.
"I'm proud of their overall growth from last year to this year," shares Parlin. "That same group got twos and threes last year and received the one from all three judges this year. They're buying into what we're trying to build and trusting me in the moment to guide them and balance the ensemble musically."
Students are even trading clarinets and baritones for trumpets, saxophones for clarinet, clarinet for baritone and trombone for tuba.
"Several students in Symphonic Band are also playing different instruments in the group than they do in Wind Ensemble, stretching their knowledge to new instruments and learning a completely different perspective to learn how to play in a group. That's advanced musicianship that shows their growth from Wind to Symphonic," says Parlin. "This is developing more flexible musicians to meet the current and future needs of all of our ensembles."
Bass Chorus, Cantabile Choir and Symphonic Band have qualified for state competition in April.
All groupings will perform again at the Fine Arts Festival at Marietta High School on April 26 and at the Band Spring Concert on May 16 and Choir Spring Show on May 18.