Due to the loss of internet at the high school- summer school for today has been cancelled. Students should work from home if they have the capability. See everyone tomorrow.
Graduation Day! Doors will open at 2:00 with the graduation ceremony being held at 3:00! Congratulations to the Class of 2022!!
Good morning! For all students coming to complete their physical today, they will be held in the MHS weight room! An appointment must be made prior. Students must bring their completed physical form (including a parent signature) to their appointment. Thank you and have a great summer!
Senior Grad practice today in auditorium at 8:30 ! Reminder this is mandatory! Seniors also must have the following taken care of prior to practice- all devices and textbooks turned in, athletic uniforms, fees paid in full and all course obligations! Seniors must also complete and submit exit survey. All of these items are required for participation in graduation on Sunday.
Good morning. MHS Boys Basketball will be having a team meeting in the locker room at 5pm today following open gym. This team meeting is for any athlete that is playing or even considering playing basketball for the 22-23 season. Even if you can not make open gym from 3-5 today, please plan on attending the team meeting. Also, please spread this to your peers and classmates that are wanting to play so that we can have everyone in attendance. This is for student-athletes in grades 9-12 (for next year)! Thank you!
Parking, drop-off, and entrance for tonight's 8th Grade Formal will be on the Davis side. Entry will start at 7pm. Tickets at the door will be cash only.
Attention All Female Basketball Players: Join us tonight in Sutton Gymnasium (MHS) at 6pm to welcome Coach Ryan McClain! Ryan is being recommended by the Athletic Director to take over as our new Head Girls Basketball Coach on Monday! We hope to see you there!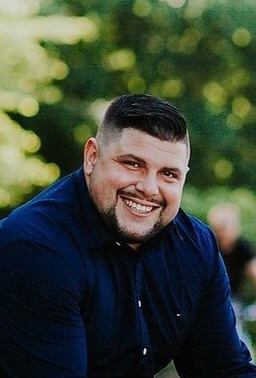 8th Grade Formal is this Friday, May 20th from 7-9 in the high school gymnasium. Please note that students should remain at school the full day. Appointments for hair and nails should take place after 2:40 pm. Thank You
8th grade formal will be Friday, May 20th from 7:00-9:00 in the high school gymnasium! Tickets for the event are on sale and can purchased online from the Athletic page on the Marietta City Schools website.
Good morning- Due to scheduled activities for Marietta High School student council fun day, all students should park in the Colegate Parking lot today!
If you haven't made dinner plans for tonight, swing by Applebees to support Marietta Athletics! Go Tigers!
Attention Student Athletes: Just a reminder that Fall Sports Eligibility is based on your 4th Nine Weeks Term grades from this year! 7th graders must pass 4 courses this nine weeks to be eligible next year! 8th-11th graders must pass 5 courses this nine weeks to be eligible for fall sports in 2022! Keep/get those grades up! Communicate with your teachers, give your best effort, and be respectful! Your fall sports team (as well as an eventual graduation) is counting on you!
Reminder- Guest Permission Forms for prom must be submitted to the main office by 2:00 pm on Friday, April 29th.
IMPORTANT SENIOR INFORMATION May 11th- Sr. Awards Practice ---------- 8:30am May 12th- Sr. Awards Recognition------ 8:30-11:30----- Auditorium 1. Please note- all students should arrive in the cafeteria at 7:45 to meet with the guidance staff. 2. Students are to wear their caps and gowns. May 19th- Sr. Finals (Periods 2, 4, 6) May 20th- Sr. Finals (Periods 3, 5, 7) May 23rd- Sr. Finals (Periods 1, 8) 1. Please note- Seniors must follow their regular bell schedule these 3 days. Testing schedule has been spread out to ensure that students have a limited amount of finals each day. 2. Students who fail to take their final exam will fail the course. May 25th- All school and class obligations must be completed by 3:00 pm. May 26th- All Fees must be paid in full, all textbooks must be returned, sporting equipment returned and all electronic devices must be checked back into the proper school personnel by 3:00 pm. May 27th- Sr. Graduation Practice--- 8:30 am ---- Auditorium 1. Graduation Practice is mandatory- failure to participate in the full graduation practice will result in the student not being able to participate in the graduation ceremony on Sunday, May 29th. May 29th - Graduation Ceremony- 3:00 pm--Dyson Baudo Center- Marietta College 1. All fees and school obligations must be fulfilled prior to graduation day. 2. Students must have participated in graduation practice in order to participate in the graduation ceremony. 3. Students must arrive for the graduation ceremony wearing appropriate attire. 4. Graduation Mortar Boards- Students are not permitted to have anything on their mortar boards.
Reminder-- Fine Arts Festival tonight from 5:30-8:30 - The event will be held in the Marietta High School Auditorium & Gymnasium!!
Attention Students- Due to the Mock Drill for Prom on Friday, April 29th- all students must park in the Colegate Parking Lot during the school day. Thank you for your attention to this matter.
Fine Arts Festival will be held tomorrow, Wednesday, April 27th from 5:30-8:30 in the Marietta High School gymnasium and auditorium! We hope that you are able to stop by to see the wonderful projects and live performances!!
Marietta City Schools Fine Arts Festival will be held on Wednesday, April 27th in the Marietta High School Gymnasium/Auditorium from 5:30 pm to 8:30 pm. We would love to see you there!!