Friday, the timeless story of Rogers and Hammerstein's 'Cinderella' debuts on the hill above Davis Avenue.
"Come enjoy live theater again," invites Scott Rieder, Marietta High School's director of choirs and the show's stage director. "This is a classic from the golden era of musical theater and one that these kids have grown through despite curveballs from snow days to COVID; they've stepped up to the challenge."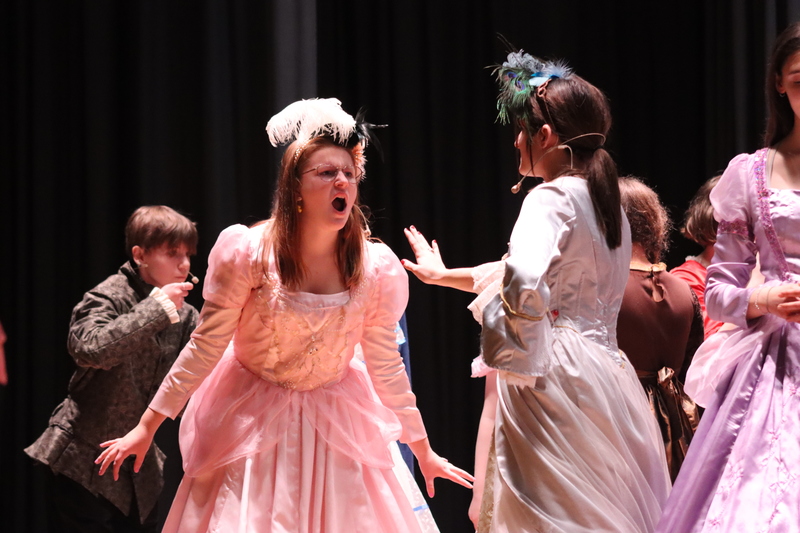 Attendees to the high school auditorium at 208 Davis Ave. will find Rieder with a baton in hand Friday at 7 p.m., directing a live pit orchestra filled with MHS band students, community members and two additional music teachers from Marietta City Schools as they accompany the voices of the 28-student cast.
Doors open at 6 p.m. for both the Friday and Saturday performances; and open at 1 p.m. Sunday for the final performance, a 2 p.m. matinee.
"I want people to come and see how we are doing the impossible," shares Sophomore Alexis Cruz, 16, between her shift from scullery maid to the graceful ball guest, Cinderella. "It's hard not to have fun when you see how much fun we're having on stage. It's truly magical."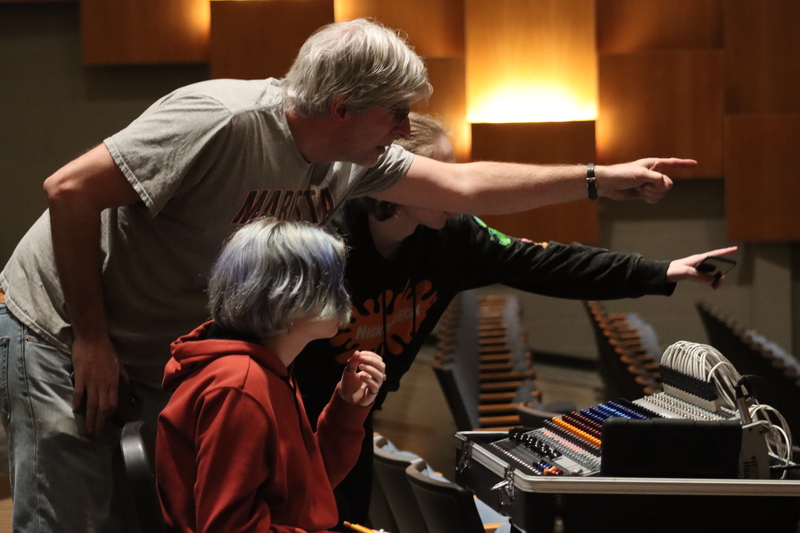 A magic made possible by the district consolidation this school year with the technical direction of Jon Sarver and his 15-person crew.
"By bringing Mr. Sarver up from the former middle school this allowed us to add more theater-related courses to the curriculum," explains Rieder. "Stagecraft has added a career pathway for these kids to go out into the workforce with marketable skills."
Skills that bid the audience to escape into a world of power struggle, intrigue and humor.
"It's a different story that's reimagined in a way that has more realistic, real-world problems and ideas," explains Sophomore Jack Tindall, 16, who plays opposite Cruz as Prince Topher.
"Plus, humor makes it less boring and adds some spice," adds Junior Lyanna Smith, 16, playing step-sister Gabrielle.
The young cast developed confidence through teamwork and discipline over the last three months in preparation for a single weekend of shows.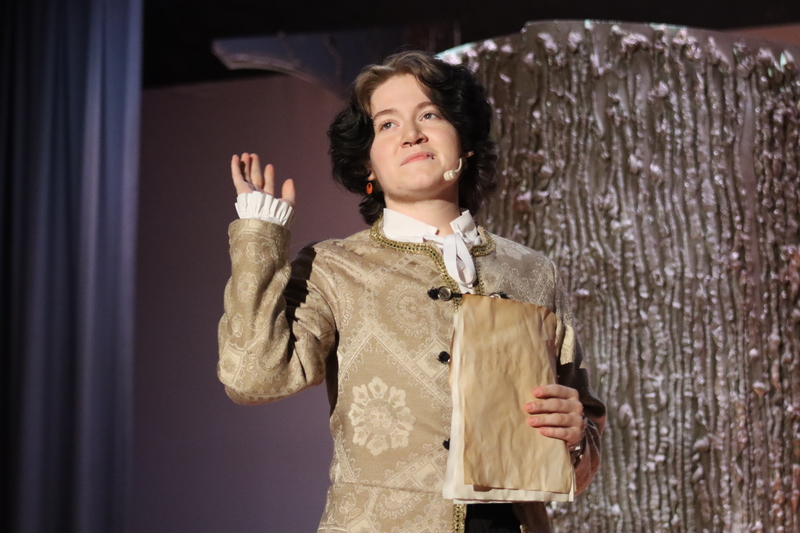 "Everyone has worked hard and wants to do a good job in creating a performance that the community will enjoy," says Junior Finn Hall, 16, playing Sebastian. "We all desire the same outcome and have been working collaboratively to achieve it."
Each show is open to the public, with $12 tickets available at the door or online through the Marietta Athletics Department.
---
If you go
Marietta High School presents Roger and Hammerstein's classic musical 'Cinderella.'
Tickets are available for purchase online or at the door for $12.
Friday, Feb. 25.
• Doors open at 6 p.m.
• Show opens at 7 p.m.
• Purchase tickets online here: bit.ly/MCS_Cinderella_Friday
Saturday, Feb. 26.
• Doors open at 6 p.m.
• Show opens at 7 p.m.
• Purchase tickets online here: bit.ly/MCS_Cinderella_Saturday
Sunday, Feb. 27.
• Doors open at 1 p.m.
• Show opens at 2 p.m.
• Purchase tickets online here: bit.ly/MCS_Cinderella_Sunday