The Marietta City Schools Board of Education called an emergency meeting on Wednesday, February 9, 2022.
The meeting was called to order at 7:30 p.m. and entered executive session at 7:31 p.m. to consider the employment of a public employee or official.
The meeting exited executive session at 9:54 p.m. with no action taken and the meeting was adjourned.
President of the Board Eric P. Reed issued the following statement following the conclusion of the meeting: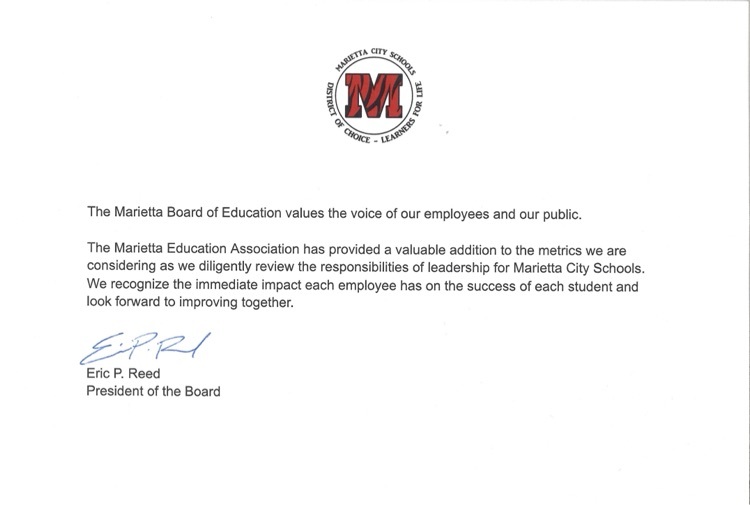 "
The Marietta Board of Education values the voice of our employees and our public.
The Marietta Education Association has provided a valuable addition to the metrics we are considering as we diligently review the responsibilities of leadership for Marietta City Schools.
We recognize the immediate impact each employee has on the success of each student and look forward to improving together."